ILA Talent Hub
Are you looking for new talents?
The Talent Hub at ILA Berlin is where companies from the aerospace industry meet their new talents. With its Talent Slams and Talent Tours, it offers recruiters an efficient way to find suitable candidates and get in touch with them directly.
At ILA, exhibitors get to know their future specialists.
You will meet:
Pupils and trainees

Graduates

Students

Young Professionals

Career changers

New Talents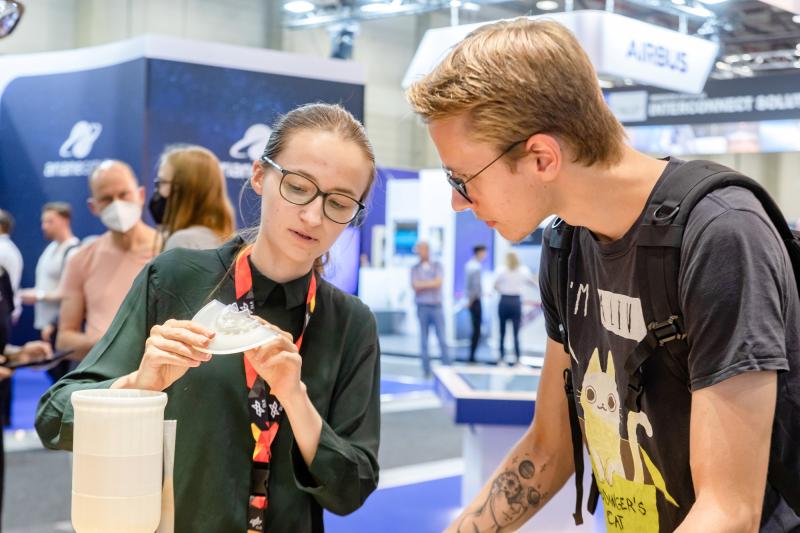 Why is this format interesting for exhibitors?
Exhibitors can invite their candidates directly to their company stand at the ILA and arrange interviews in the Talent Lounge. They are represented with job advertisements on the Job Wall and receive a special marker on their stand. They show exciting insights into their working world and are thus a point of attraction for specialists and junior staff.

The next ILA Career Hub will take place digitally shortly before ILA and on-site at the booths during ILA.
June 5 – 9, 2024
Your participation in the ILA Talent Hub
Talent Hub Partner
Talent Hub Premium Partner
Conditions of participation and prices:
Become an ILA Berlin Talent Hub Partner: 500€
Become an ILA Berlin Talent Hub Premium Partner with all the Partner features plus extra benefits: 1,290€
For educational institutions and public authorities | only online on ILA Digital, without stand: 300 €
Airlines | only online on ILA Digital, without stand: 2,000 €
The number of participants for Talent Hub partners is limited. The rule is "first come – first served".
All prices quoted are subject to value added tax.